Meet Our Leaders
Real people serving a relevant God.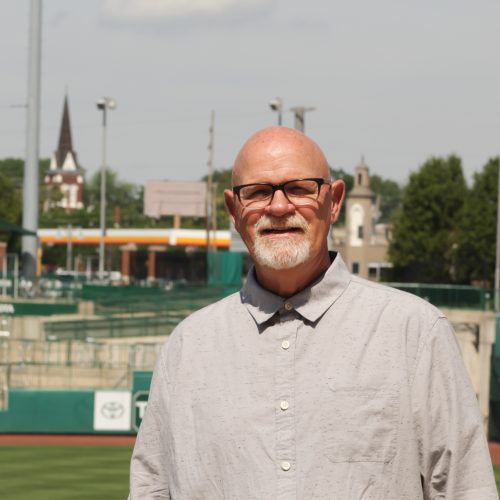 Pastor Larry and his wife, Shari, followed the call of God to start a new ministry as Grace Summit Church in 2011. They have been in ministry since September, 1970 and love making a difference in people's lives. Larry has a heart to reach and mentor the younger generations. Larry and Shari have been married since December 17, 1966 and have three daughters: Tasha, Jacey and Lindsay. They get together weekly for family dinners with their daughters, sons-in-law, and 12 grandchildren. It is a time of love and great food, as Shari is an amazing cook. She loves to spend her time cooking for the family, as well as for the members of Grace Summit Church whenever she gets a chance. Larry is a chocolate fanatic and requests the same birthday dinner every year, cheeseburgers and chocolate pie!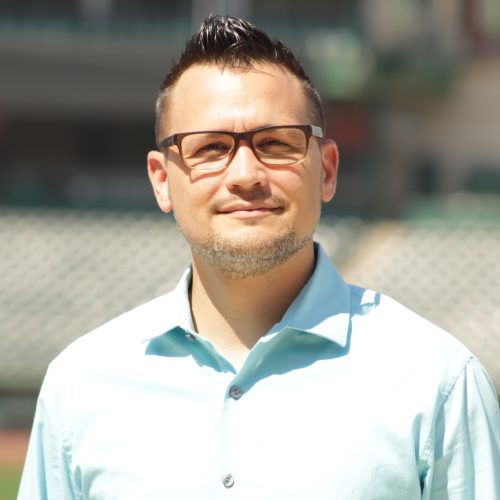 Coming Soon!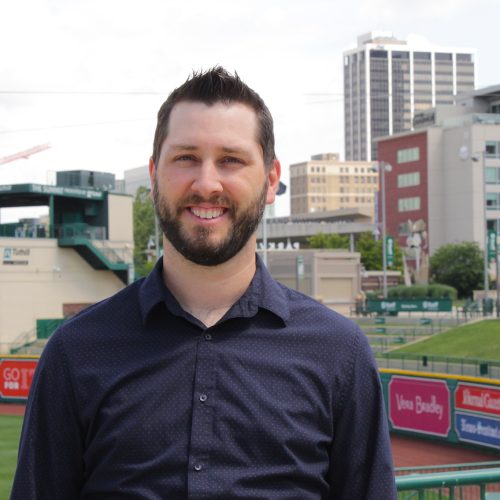 Pastor Mark and his wife, Kaitlyn, have been a part of Grace Summit Church since the beginning. Mark is the Worship Pastor at Grace Summit. You can sense that Mark has a heart for the Lord, as well as for leading people into a life-changing encounter with Jesus Christ through music. Mark is a graduate of Huntington University with a Bachelor's Degree in Educational Ministry, and he is currently employed full time by Lincoln Financial Group. He plays drums, guitar, piano, and is also the lead vocalist. Mark and Kate have a beautiful daughter, Harmony, who keeps them on their toes as she grows up. Outside of church, Mark loves gaming (of the video and board game varieties), hanging out with his family, and loving on his wife and daughter.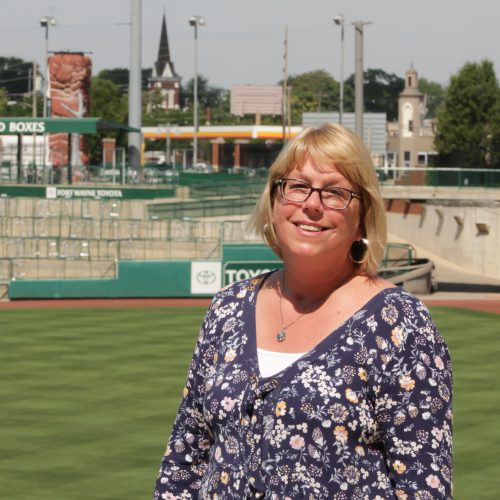 Jenny met her husband, Eric, at church, and they have been married since 1994. Jenny is extremely active in every aspect of Grace Summit Church and is the ministry coordinator and office manager. She is the "go-to" person when needs arise. She has been in church administration since 1994 and continues to love her job. Eric is a landscaper. During the Christmas season, he runs Buckskin Tree Farm, which has been a part of his family since he was a young teenager. Both he and Jenny enjoy working the tree farm together during this time. They take pleasure in seeing the joy of family traditions, as parents and children get to cut down their own Christmas tree. Jenny and Eric have 3 children; Alfredo, Sienna and Reni.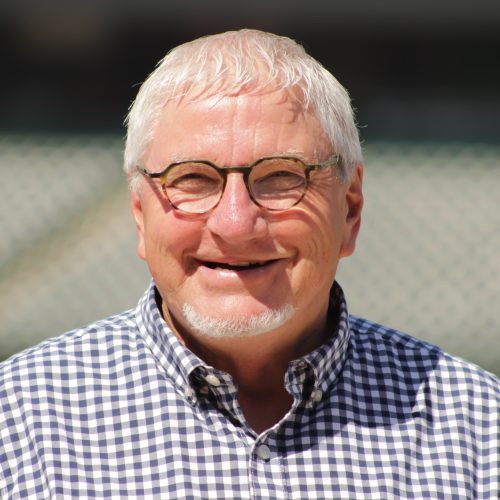 Kenny and his wife, Sally, have been an integral part of Grace Summit with their time, support and love. Kenny retired from SuperValu in 2009 after 37 years of service. He had always had a desire to work in church ministry during his retirement years. He is thrilled that God has opened the door for him to work as the church bookkeeper, and he loves his job! The Hannahs have been married for 35 years and have two sons, Shawn and Kris, as well as 7 grandchildren. Shawn and his family live in Savannah, Georgia. Kenny and Sally really enjoy traveling down to visit them often. Their youngest son, Kris, and his family are involved at Grace Summit as well, making it nice to see them often.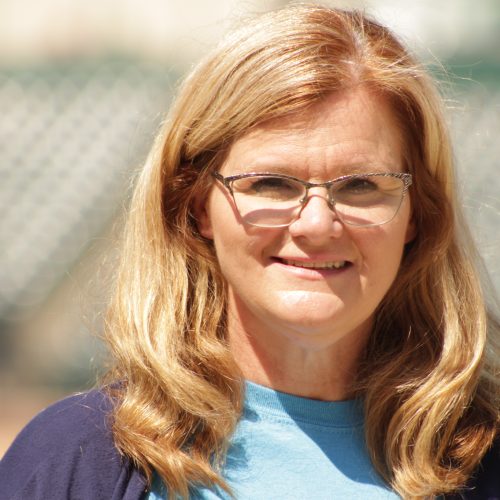 Tasha began serving in Christian Education when she was in high school, over thirty years ago. She has a passion for children, and it's evident as she has spent her life improving her ministry to kids of all abilities and walks of life. Tasha has a bachelor's degree in Elementary Education and master's degrees in Special Education and Educational Administration. She is currently a Special Education Compliance Specialist at Fort Wayne Community Schools. Tasha and Larry Getts have been married for over thirty years. They have raised four amazing children and love spoiling their four incredible grandsons.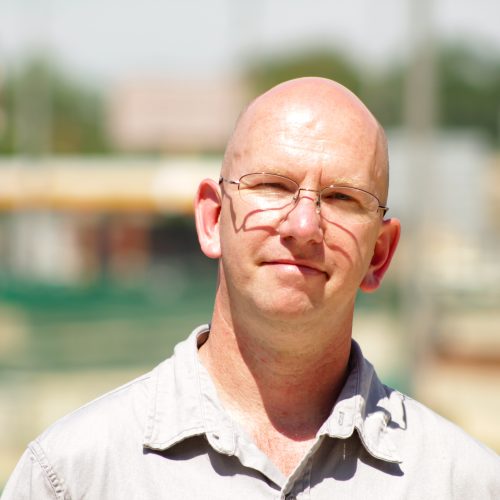 Frank is the Technical Director for Grace Summit Church. Frank found his calling with audio, video and lighting at a young age, under the direction of David Cannaday at Calvary Temple. Frank worked for Custom Sound Designs 7 years, installing audio, video and lighting equipment in churches nationwide, training others how to use the components. Frank graduated from Leo High School in 1993. He married Renee on May 19, 2005. They bought a home south of Auburn and moved in on June 28, 2005. Frank has a step daughter, through this marriage, that thinks the world of him. Frank also works for Scott Industries in Auburn. He has been there 2 years; is currently a department lead. Frank likes to golf in his spare time. He is also a licensed professional pyrotechnic, shooting fireworks.
Grace Summit Church is located in northeast Fort Wayne, Indiana. Larry Goodwin has had the experience of helping create churches throughout northeast Indiana and Nashville, Tennessee. He was given a vision to create a church based on real people serving a relevant God, all about seeing life change. It has been on his heart for years to create a culturally relevant church in Fort Wayne. In September 2010 Larry assembled a team around him. For approximately six months, they worked out the culture of Grace Summit Church.
After securing a location at Oak View Elementary School and discussing the logistics of being a portable church, the team had a pretty good idea of the direction in which God was leading them. In March 2011 they encouraged as many people as possible to come and hear the vision of this new church plant. On Sunday, April 3, 2011 at 10 AM, the very first service of Grace Summit Church was held. After two and a half years at Oak View Elementary, growth of the church was evident, and leadership felt it was time to look for a bigger venue. It was a bittersweet time to say goodbye to Oak View; however, God opened the doors for GSC to continue their ministry at Manchester University, Fort Wayne Campus. On November 17, 2013, Grace Summit launched at Manchester University.
In late 2018, Larry and the leadership team decided it was time to transition from being a portable church into a permanent church venue.  God quickly, and miraculously, provided a new building located at 5903 E Dupont Road in Fort Wayne. After two months of renovations, many of which were completed by our own church body, we christened the new building with a launch service on April 7, 2019.
We continue with a 10:00 AM service every Sunday, and we are excited to see where God is leading us in the beautiful city of Fort Wayne, IN. We are thrilled about the foundation that we have as a church. We are real people serving a relevant God, and we are all about seeing lives change!
The Scriptures Inspired
The Bible, as supplied to us through both the Old Testament and New Testament.  
Trinity
The One True God eternally existent in three persons: God the Father, God the Son, and God the Holy Spirit. 
The Deity of the Lord Jesus Christ
We believe in the deity of the Lord Jesus Christ and in His virgin birth, His sinless life, His miracles, His crucifixion on the cross, His bodily resurrection, His ascension to the right hand of the Father, and His future return to earth in power and glory.
Man, His Fall and Redemption
Man was created good and upright, for God said, "Let Us make man in Our image, after Our likeness." But man, by voluntary transgression, fell; and his only hope of redemption is in Jesus Christ the Son of God.
The Salvation of Man
The only path to Salvation is through faith in Jesus Christ and declaring him as Lord and Savior. 
Baptism in water
A burial with Christ should be observed as commanded in the Scriptures for all who have truly repented and in their hearts have truly believed in Christ as Savior and Lord. In so doing, they have the body washed in pure water as an outward symbol of cleansing, while their heart has already been sprinkled with the Blood of Christ as an inner cleansing. 
The Evidence of the Baptism in the Holy Spirit
The Baptism of believers in the Holy Ghost, including speaking with other tongues as the Spirit of God gives them utterance.

ARC
Association of Related Churches (ARC) works with church planters, church leaders, and existing churches in transition to provide support, guidance, and resources to launch and grow life-giving churches. ARC brings together people with a passion for planting and growing life-giving churches.

GROW Network
In 2010 Church of the Highlands in Birmingham, Alabama launched the Grow Network with one purpose in mind: to help churches. Grow is the mechanism that helps Highlands reach out to local churches by teaching them the systems, structures, and principles that have worked over the past 11+ years.

cmiGlobal
CMI Global exists to strengthen leaders and help churches. Our fellowship of ministers and churches accomplishes this mission through effective, sustainable outreaches, both here and abroad; by fostering personal and organizational growth; and by inviting participation in our leadership support network.